VIDEO SECURITY
Keeping an watchful eye on your business shouldn't be a complicated process.
When you need to get to live or recorded footage quickly, you need the right tool. Enter the Wisenet WAVE Video Management System. Quite possibly the easiest, most efficient VMS to use available on standard Network Video Recorders and Servers. High quality video, a huge array of camera choices, view from anywhere on any device with an intuitive and fast interface.
Schedule a demo to experience it live.
Each Wisenet WAVE feature is carefully implemented to provide a simple, yet powerful, user experience for everyone, whether you're a business owner, facilities manager or security team member.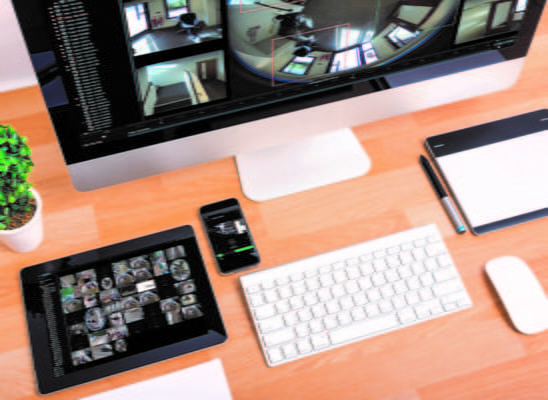 Video Management System
Endlessly customize the IP Video Management platform to create tailored networked video solutions for any type of project, for use by anyone, on any device.
Fully utilize the power of Wisenet X series cameras
Fully leverage the onboard analytic features included in the Wisenet X series cameras including virtual line, sound classification, loitering and much more.
Simple. Reliable. Customizable.
Wisenet WAVE is an IP Video management platform that allows users to create IP video surveillance solutions tailored to any type of project, usable by anyone and on any device. It is simple to setup and use, yet a reliable VMS designed for you.
No Yearly Licensing Costs
Once you purchase your WAVE system and licenses, software upgrades and enhancements come at no cost to download and install, unlike other solutions that require you to sign up for yearly software maintenance contracts.
Light as a feather
Wisenet WAVE uses the latest technology to make it light and efficient from the moment the software is installed. The server and client bundle is only 130MB and the install completes within a few minutes. Heavy workstations are not required to run the software. In fact, even a lightweight ARM-based processor can drive the server application!
Share your footage with a click of a button with WAVE Sync
WAVE Sync allows you to share your system without having to know any in-depth knowledge of the network. Once your Wisenet WAVE system is linked with WAVE Sync, you can easily remote access or share the system with other users.